Who do you stay strong for?
Show your support on Chronic Disease Day by sharing who motivates you to be your strongest self and live your best life. It's easy!
1: Fill in the blank: "I stay strong for _____" and write the word(s) on your hand (a piece of paper works too!)
2: Snap a pic and share it on Facebook and Instagram.
3: Don't forget to add #ChronicDiseaseDay so we'll be sure to see it!
Tag 3 friends and you could get featured on ChronicDiseaseDay.org!
Show your support
Show your support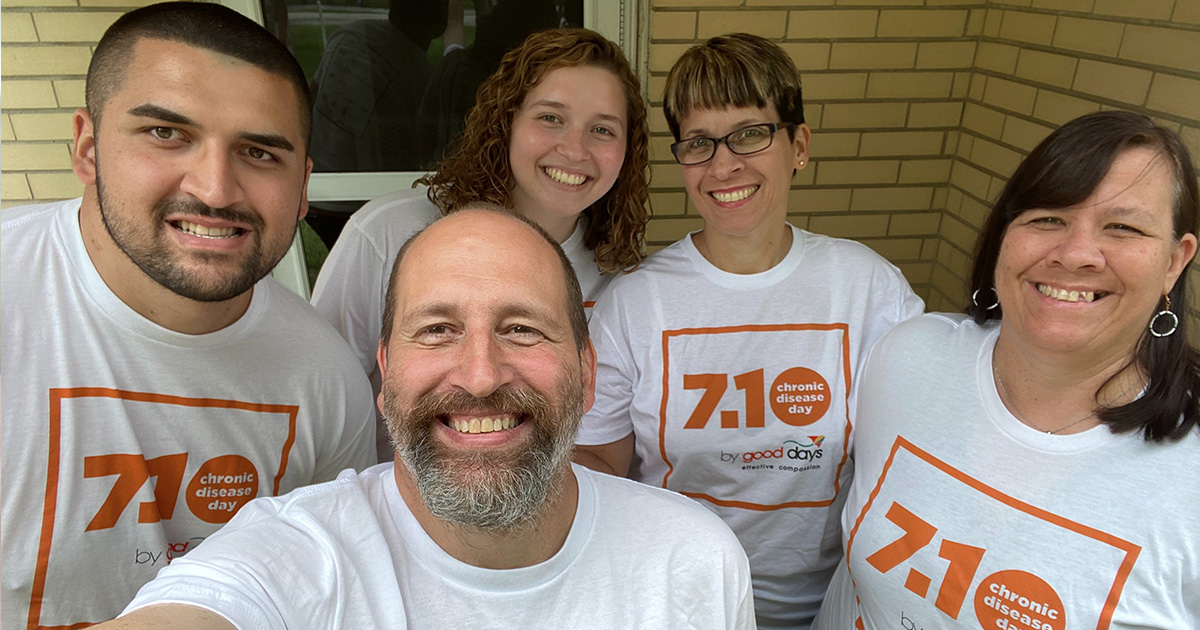 Follow along for monthly social meetups, self care challenges from mind and body experts, education and stories.
See our instagram
Does your hometown recognize Chronic Disease Day?
Fill out the form to find out if your hometown and state recognize Chronic Disease Day. If they don't currently recognize it, we'll issue a request on your behalf.
Our shop is coming soon.  Proceeds support Chronic Disease Day awareness and advocacy programs.
Something is wrong.

Instagram token error.